Customer Reviews
100
reviewers would recommend this product
Write a Review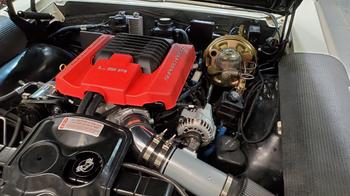 12/06/2021
I recommend this product
Just what I needed!
This 8-rib drive is built robustly, and fits in the tightest of spaces. It is a bit tricky to install, but if you follow the instructions to the T, you will be successful.
Alan N.

United States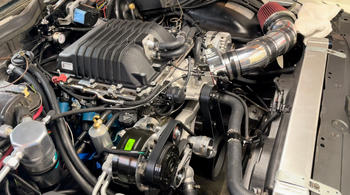 03/25/2021
I recommend this product
PERFECT!!! LSA/ZL1 Supercharger Drive 8 Rib
This item is awesome! Finally got around to testing my set-up out on the Dyno with this drive tensioner set-up and it worked flawless. Engine made over 600+ hp and this set-up holding up very well. If you are debating between this and the race drive, my suggestion would be if you have a street car that you just cruise and get on it every now with some occasional track time, this would just LSA Drive would do just fine.
Anthony G.

United States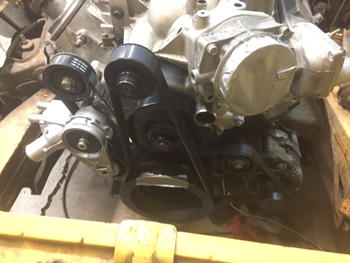 03/24/2020
I recommend this product
LSA 8 Rib Supercharger Drive
I bought this item to use on my LSA charged LS3 swapped AMC Pacer. The item is well built and easy to install. It is a simpler, and more affordable piece than the stock array of idlers and pulleys, yet still provides excellent belt wrap and tension. It definitely cleans up the engine bay. Thank you for an excellent product! I hope you make one for the LT4 (dry sump corvette spacing) soon!!!
Rex R.

United States
We are working on a LT4/LT5 drive... should be out later this year
08/16/2022
I recommend this product
Good service
Very good and effective